Think Community

At Rezidor, we "Think Community" by working together with other organizations to reach out to the community. Rezidor is a service-based business which uses local natural and social resources. As such, we try to make the relationship between our business and the communities where we operate beneficial to both.
We achieve this by maximizing the positive impact of our business on local people and the environment. To meet the social needs of the communities in which we operate, Rezidor hotels contribute by providing volunteer assistance and funding. In 2017, Rezidor gave over €1.2m in cash and in-kind donations to the global partners and local charities.
See our "Blu Planet" projects of Radisson Blu hotels & "Adding Color to Lives" projects of Park Inn by Radisson hotels
2017 Highlights
The Responsible Business Action Month (RBAM) is a key part of "Think Community" pillar. In September 2017, our hotels across Europe, the Middle East and Africa organized more than 700 activities contributing to Just a Drop and local charities.
16,000+ volunteer hours have been committed by employees to support projects in their local community such as supporting youth at risk, homeless shelters, soup kitchens, orphanages, etc.
During the RBAM, group's hotels have positively touched the lives of thousands of people around the world.
Blu Planet helps water stressed communities
The cooperation of Radisson Blu Hotels and Resorts with the international water charity "Just a Drop" brings safe drinking water to water-stressed communities in Kenya, Nicaragua, Peru and India. Radisson Blu Hotels and Resorts collect donations through the towel reuse program. Every 250 times a guest chooses to use their towel for a second night, Radisson Blu donates funds to Just a Drop to provide a child with safe drinking water for life.
Just a Drop projects help communities to improve health and nutrition, provide food security and stimulate the community's rise out of poverty. Especially the women and children are positively impacted as they no longer have to walk long distances to collect water. To date, funds collected through Blu Planet have funded the construction of a sand dam, a water abstraction shallow well, a rock water-catchment, and two school water tanks, agricultural training and seeds high in quality. Thanks to this initiative, over 15,000 people now have access to safe water tanks.
Soap For Hope™™ ™™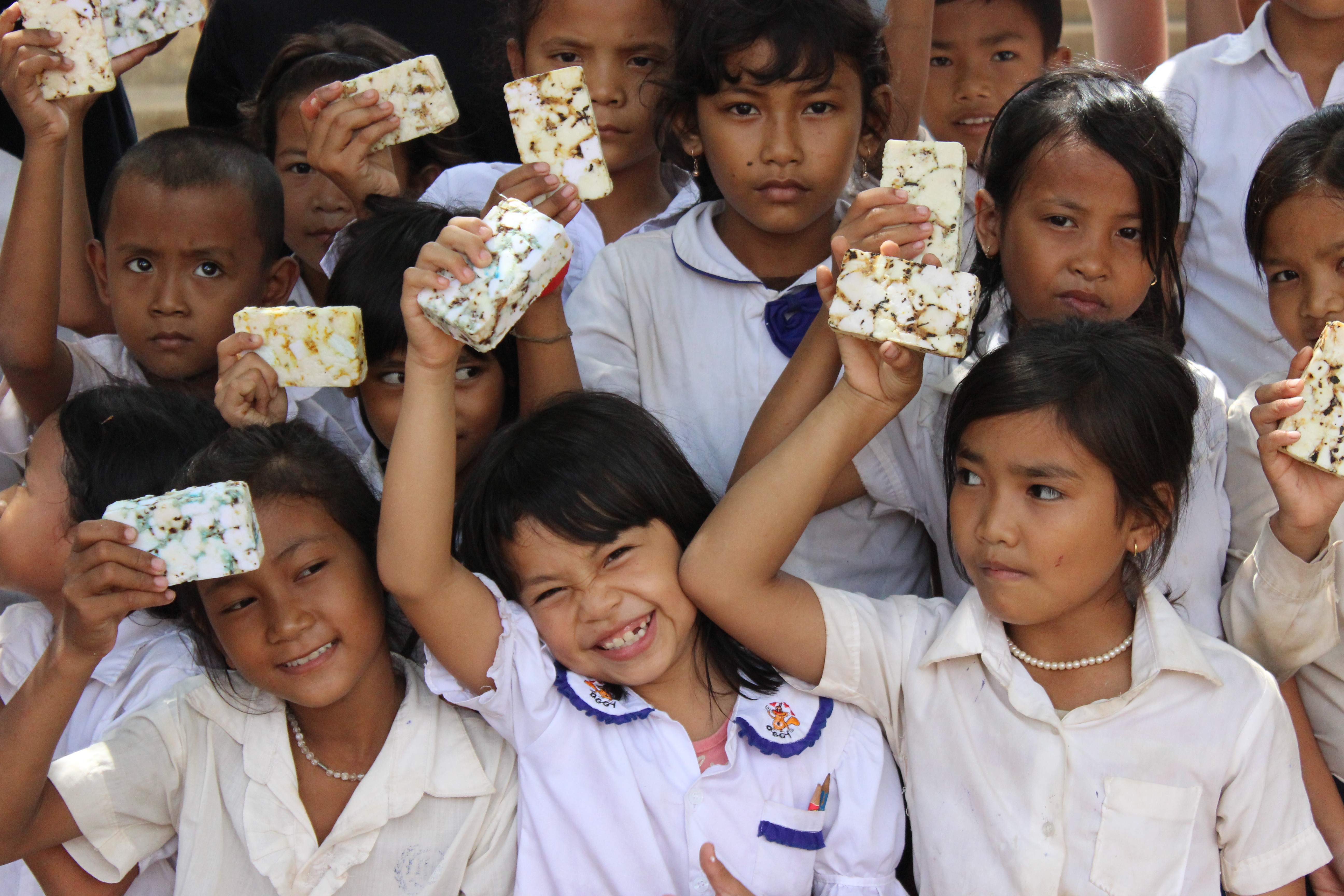 Radisson Blu partners with Diversey and launched the Soap for Hope™ program in September 2016 as part of Blu Planet. This program recycles used hotel soaps into fresh bars for distribution in local communities with limited access to hygiene and sanitation. Currently more than 50 hotels in Middle East, Africa & Asia Pacific are participating.
Sensitive Touch to The Community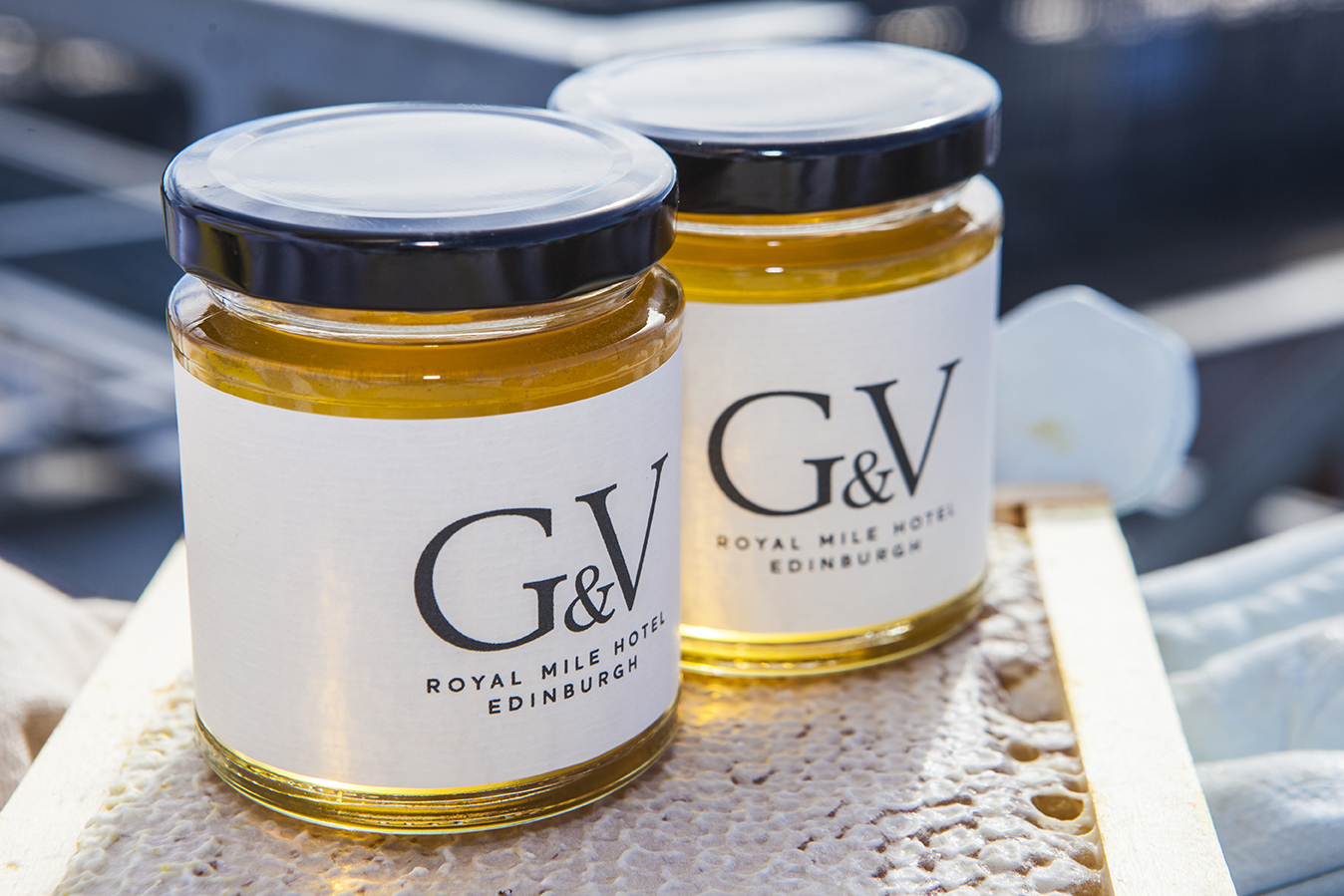 Quorvus Collection hotels do everything they can to protect the local environment and respect its unique, champion local cultures and the people who preserve them, preserve and encourage natural biodiversity. In 2016, the G&V Royal Mile Hotel Edinburgh created its own signature honey by welcoming 180,000 bees around the hotel. After eight weeks of hard work, the bees produced their first batch of delicious honey, offered to guests at breakfast.
Swishing, fashion for the Community
Radisson RED, the new lifestyle select brand centred around art, music and fashion, connected fashion with responsible consumption. Radisson RED hotels held a fashionable Swap Party (Trading your unwanted ones with the originals for the sake of community). In the scope of this initiative, the people were asked to bring their long used and unwanted items (Clothes, shoes, bags, books, music items….) and were given tokens for each item they brought. With these tokens, they bought original items which were brought to the party by the community. The remaining items were donated to a local charity.
Adding Color to Lives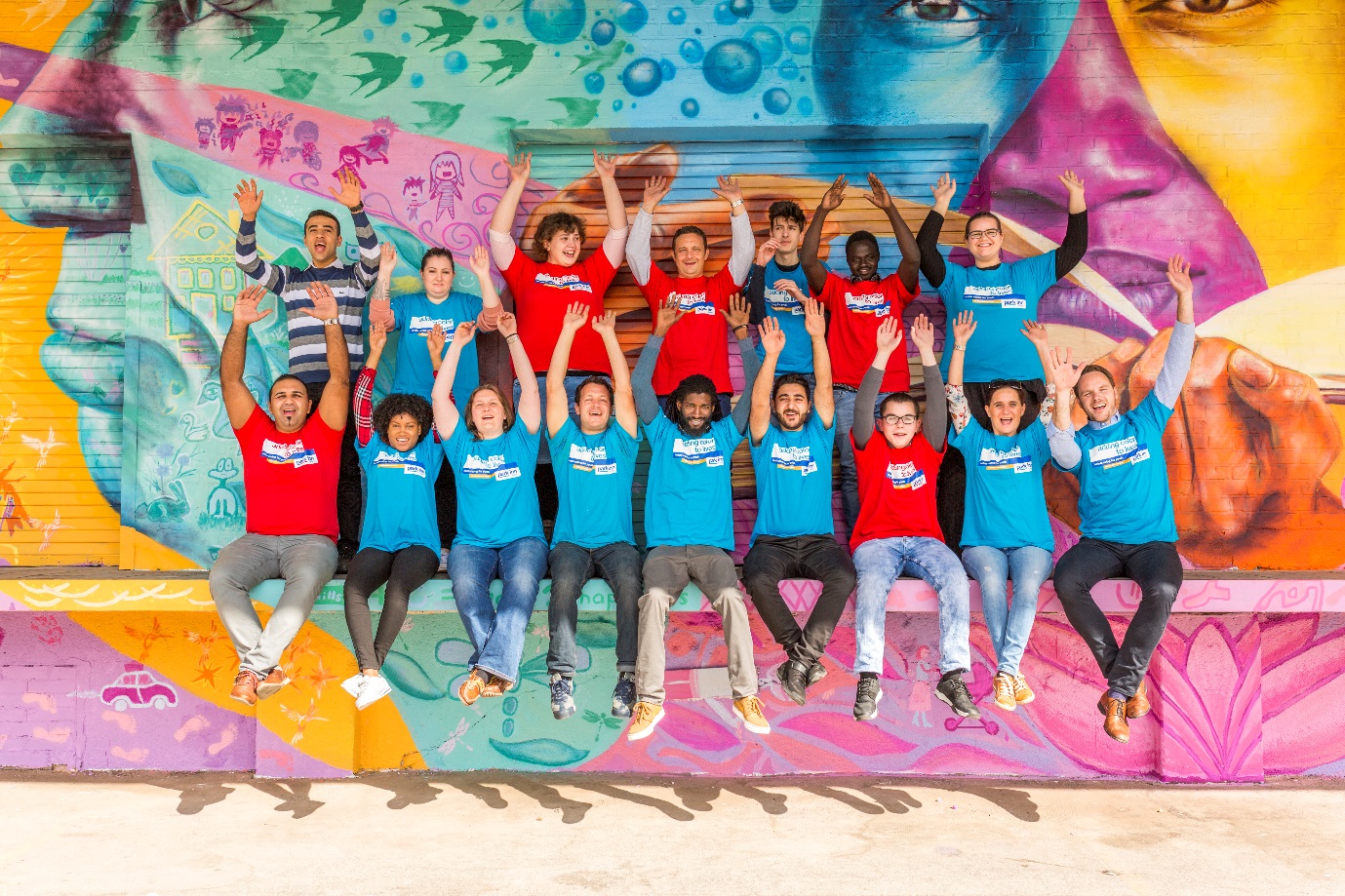 Park Inn by Radisson continues with the award winning Adding Color to Lives. Many hotels supported local youth at risk, touching the lives of more than 1,000 local youth. The brand partnered with Joel Bergner for a third time, allowing local youth and hotel employees to create murals in Stuttgart (Germany); Riga (Latvia); St Petersburg (Russia) and Bucharest (Romania).
Box Appeal
In 2017, Radisson Blu and Park Inn by Radisson hotels in the Middle East took part in our annual Box Appeal, a month-long annual charity campaign in which the general public including the support from prominent companies to give back to those who need it most.

The Appeal distributed 11,000+ boxes filled with 12 essentials (a t-shirt, a cap, a disposable razor, shaving cream, deodorant, a toothbrush, toothpaste, hand towels, a comb, anti-bacterial soap, shampoo and talcum powder) to underprivileged laborers and people in need. What started as a small charity project by Radisson Blu Hotel Dubai Media City in 2008, has now grown to be a major success story, and is now firmly established in the UAE by exceeding the donation over 110.000 boxes in its tenth year. This represents a total in-kind donation of about €2.3 million.
Contribution to the Youth with YCI Partnership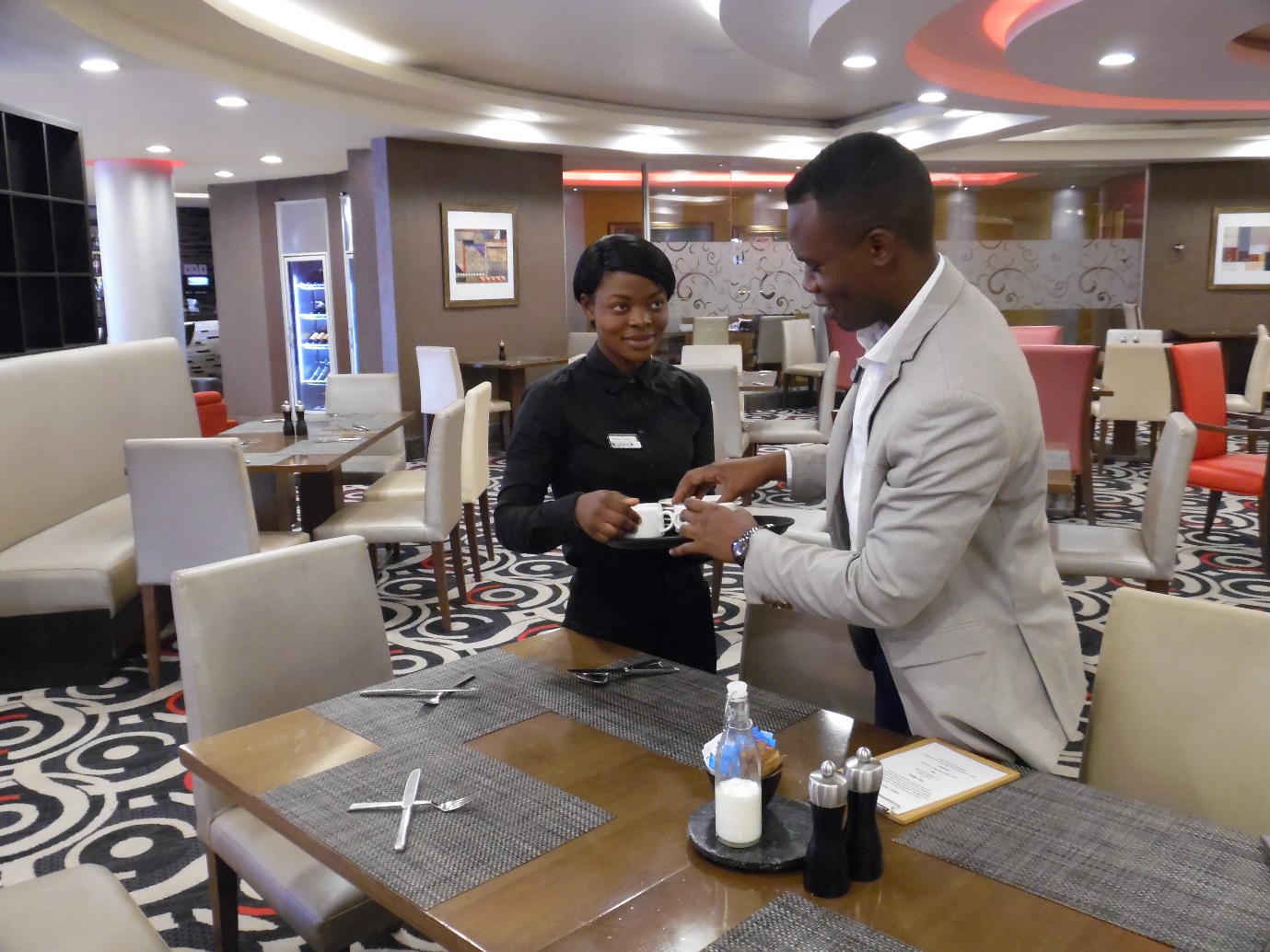 Dealing with youth unemployment is a global responsibility. Youth Career Initiative is an employability program that partners with local hotels to give disadvantaged young people (aged 17-24) the chance to learn a range of skills across a variety of departments.

Rezidor Hotel Group has been a partner of YCI for many years with its more than 24 hotels in seven countries. During its partnership, Rezidor hotels have contributed to train more than 200 students and more than 85% of them either get a job or continue their education proving the high success of this program. By giving career opportunities to the vulnerable youth, the company gains great, new, young and dynamic colleagues.

One of these hotels that participated in this program is Radisson Blu Lusaka, Zambia, helping Dalitso discover a talent for work in the kitchen. Dalitso is an unprivileged youth that had to leave school to look for a job as he had to earn money for his grandmother with her 6 orphanages. His dedication and enthusiasm throughout the training and mentoring process convinced managers to offer him a role once the programme was completed, giving him a future he could never have envisaged before. Dalitso is one of those whose dreams came true thanks to the Rezidor Partnership with YCI.